Check out this wonderful Walnut for the walls of our home! Last summer I was able to reclaim some old wood that appeared to be the two ends to an organ or an upright piano. Originally thinking that they were cherry or possibly just poplar I later found that they were made of Walnut. After taking them apart I had two pieces that were approximately 4 feet tall, 12 inches wide and just over 3/4 inch thick. I also ended up with two pieces about 18 inches long, 12 inches wide and 2 inches thick.
Over the past couple of weeks I was able to get a few picture frames built using some of this Walnut.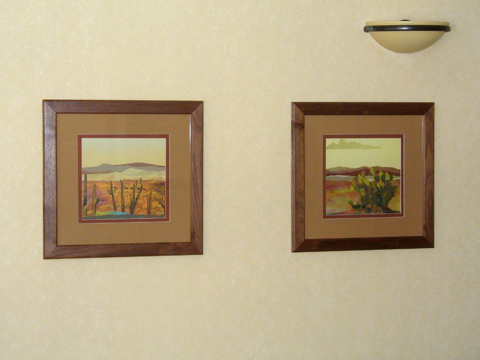 These ones are 20″ X 22″ and finished with a few coats of wipe-on poly.
The frame here below is considerably larger at 32″ X 41″ and it is also finished with just a few coats of wipe-on poly: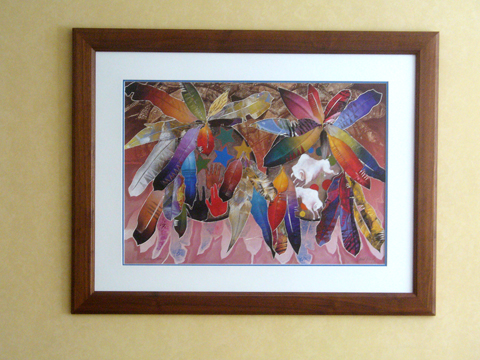 All of the frames are edge routed with a Roman Ogee with the inside and outside showing different profiles: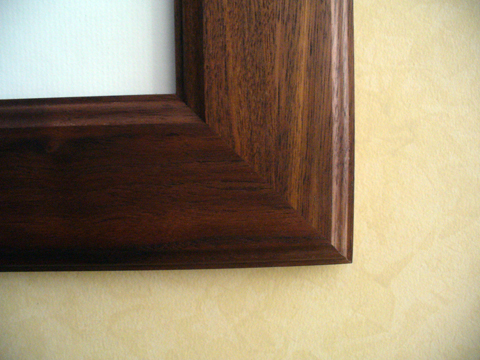 There is still plenty of wood left for several more frames and some other projects. Here's a photo of some of it that gives an idea of what it originally looked like: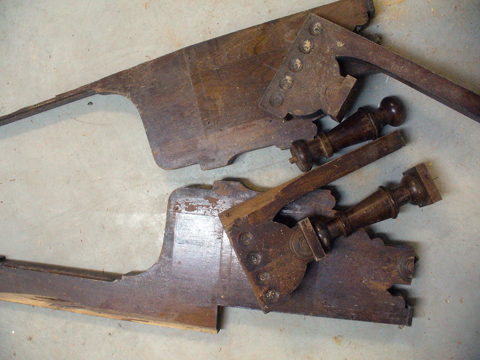 I believe that it's projects made from wood like this that truly makes them wonderful. To be able to reuse and recycle what would have just ended up in the landfill to create something, albeit simple, that will live in our home for many years gives a warm feeling that far surpasses the usual contentment in a finished project.
Back to the shop…