So, the real question is, is it a picture frame or an aquarium? One thing we do know is that it looks awesome on our living room wall!
I finished another picture frame this morning. This one is made from pine and finished with a coat of MinWax Pre-Stain Wood Conditioner, a coat of gel stain and shined and buffed with beeswax.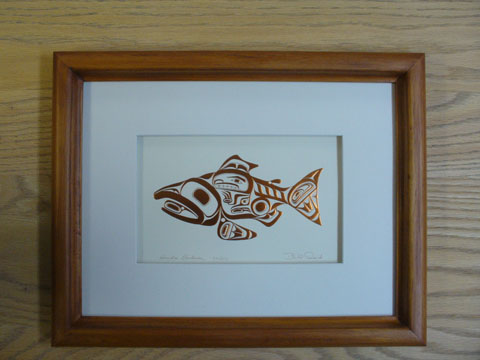 I'm not sure what the exact color of the stain is since it was custom made a few years ago to match some of our furniture. I believe the combination of the wood, the conditioner, the stain and beeswax gives it a glowing, coppery look, matching the copper of the salmon image.
Here's the picture frame without the print: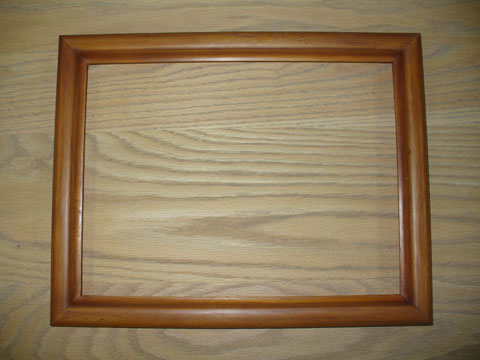 Btw – The print is called 'Haida Salmon – Skaagi' and is by one of Canada's foremost Haida artists, Bill Reid (1920-1998).
So, what do you think, is it a picture frame or an aquarium? 🙂
Back to the shop…