Why do just one when you can do three? 🙂 I was able to get even more picture frames completed over the last few weeks. Once again, these were made with the same Walnut that the last few frames were made of. And, yes, I still have a bit more wood left for a couple of more. After almost eight years in our home it certainly is nice to finally get some pictures on the walls (that's what she said 🙂 ).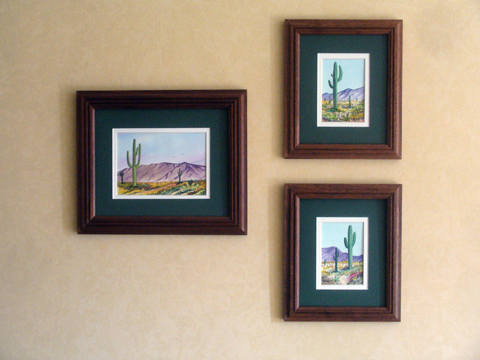 The larger one is approximately 12 1/2″ X 10 1/2″ and the two smaller ones are 8 1/2″ X 10″ and they are finished with wipe-on poly. The beautiful watercolors of the alluring American Southwest scenery was painted by Barb McGinley.
The frame was routed with a 3/8 round over bit on the inside and a 1/2 cove bit for the outside leaving a raised face where a channel (two channels for the large frame) was made using the table saw blade.
Here's a couple of closeups of the frames: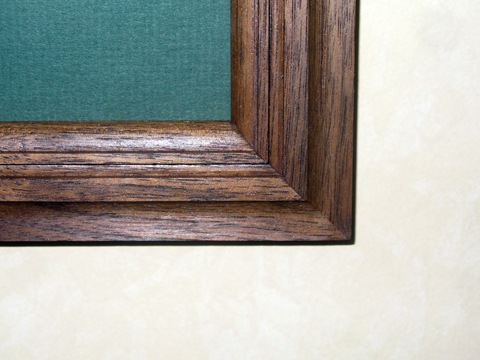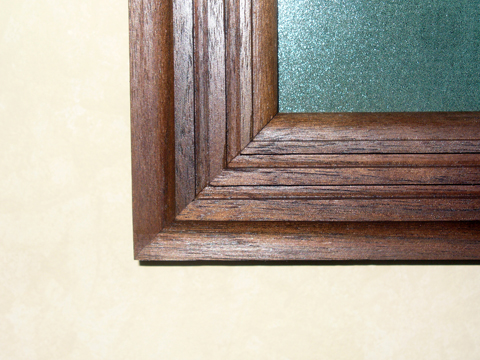 Back to the shop…