Looks like we have more Walnut for the walls! We finished another Walnut picture frame recently. It's just a bit of simple woodworking but it sure fills the empty wall space. 🙂
This frame is around 16″ X 13″ and it is finished with several coats of wipe-on poly.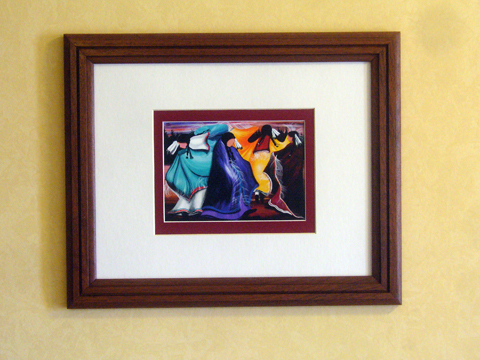 It was also made from the old upright piano ends that we mentioned in a previous article.
Here's a closer view of the frame showing the edges that were made with the 3/8″ round over router bit and the channel made with one pass with the table saw blade: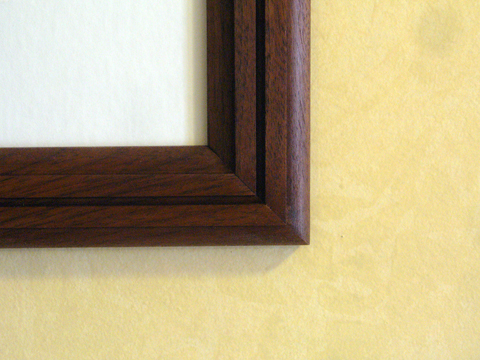 There's something about Black Walnut that continues to impress us. We're not sure if it's the beautiful, subtle grain, the warm browns or a combination of both. Whatever it is we like it!
Back to the shop…