After visiting both Liberty Tools and The Davistown Museum it only seemed right that I should complete my tool tour and drop into The Hull's Cove Tool Barn in Bar Harbour, Maine, just a couple of hours away.
I arrived early on Saturday morning and was greeted at the door by Judith Bradshaw Brown. Judith lives here in Bar Harbor, next door to the shop, with her husband Skip Brack, where she helps run the Davistown Museum and the tool business. She was quick to offer some friendly help and to tell me a bit about the Tool Barn.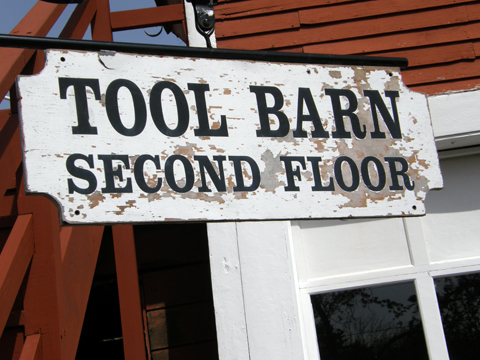 The Hulls Cove Tool Barn is located on the second floor of a barn and has the most extensive selection of old woodworking related hand tools of any of the Jonesport Wood Company's three stores. It offers several hundred hand planes, Stanley tools of all kinds, collectibles and patent-dated tools and, of course, a whole lot more.
Like Liberty Tools the Hulls Cove Tool Barn is galloot heaven. You can easily spend a day here. It's like reading a fascinating book, where you can't turn the pages fast enough. Every corner you turn, each way you look there is a feast for the eyes that has to be explored. Here are some photos to show what I mean: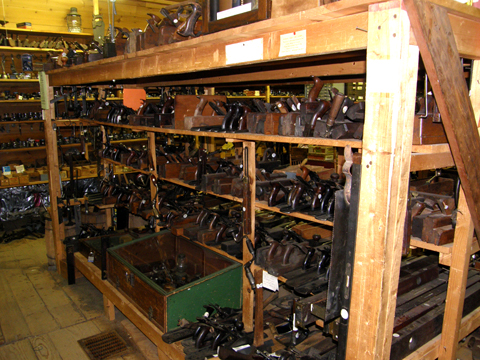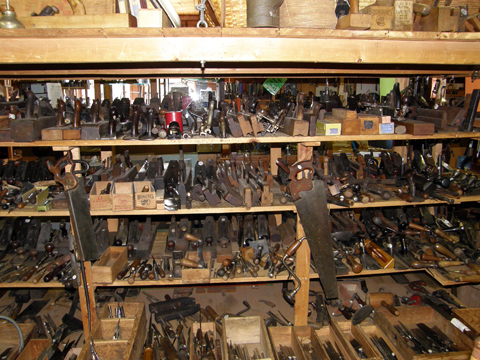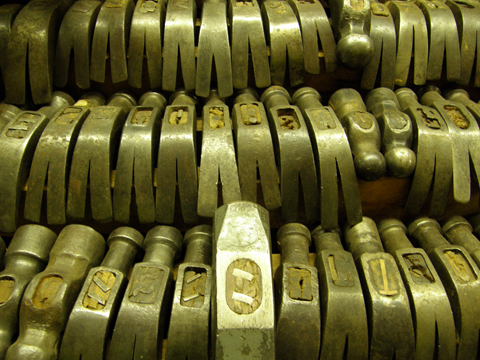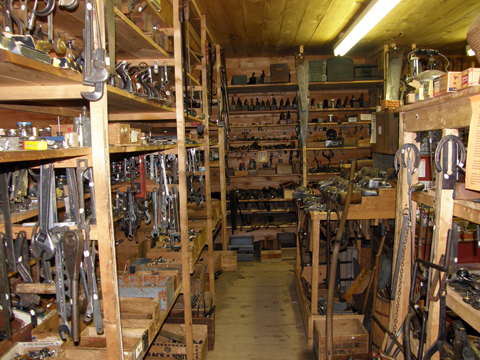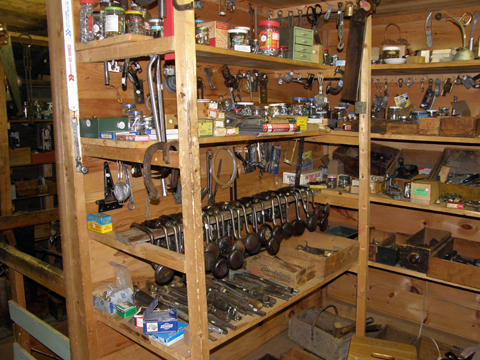 The lower sections of the barn include shipping and receiving for all of the Jonesport Wood Company's three stores, a pricing room, an oiling room, tool cleaning room and three parts departments. Adjoining the barn is the repair shop.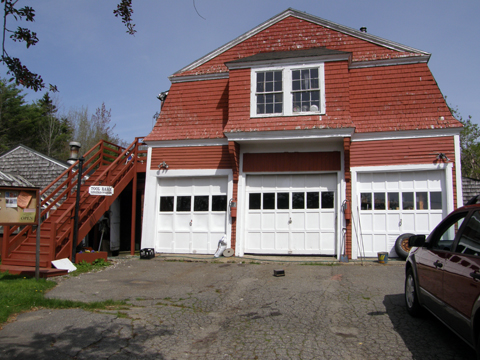 Also located at the Hulls Cove property is the office, reference library and sculpture garden of The Davistown Museum: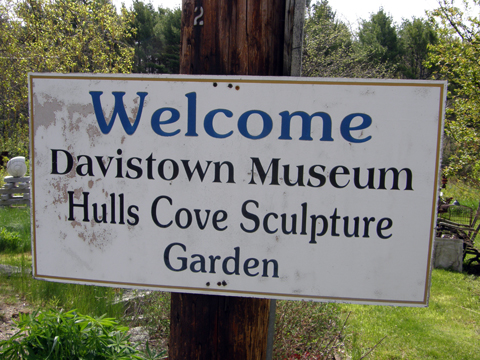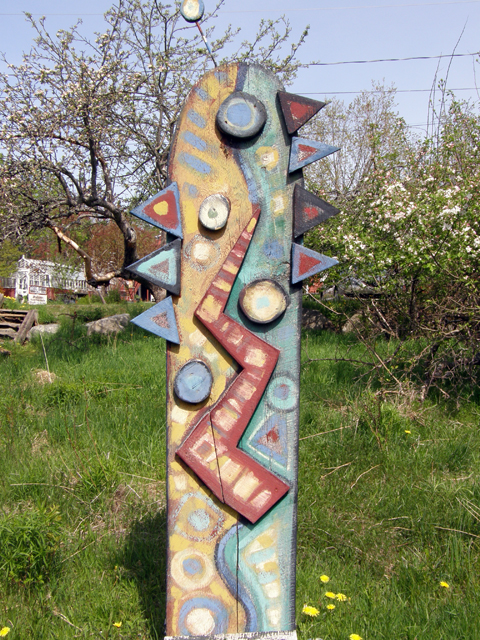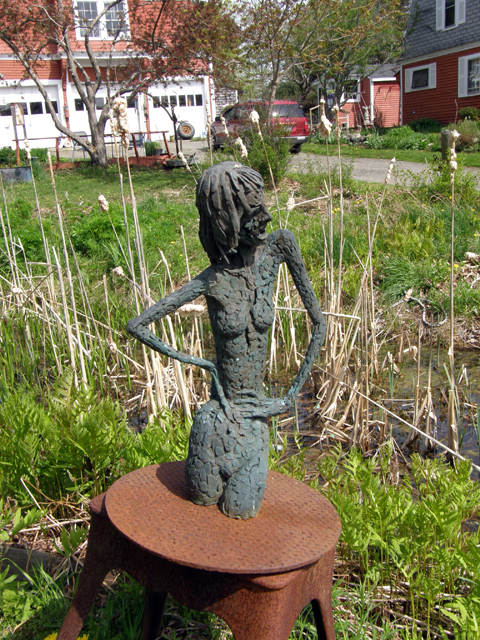 As you can imagine, my visit to The Hull's Cove Tool Barn was a very enjoyable one. I recommend that you visit as soon as you can. Just seeing the rows upon rows of planes and the banks of hammers will make the trip worthwhile. You may even pick up a tool or two. 😉 I was lucky enough to pick up a few more of the James Swan chisels: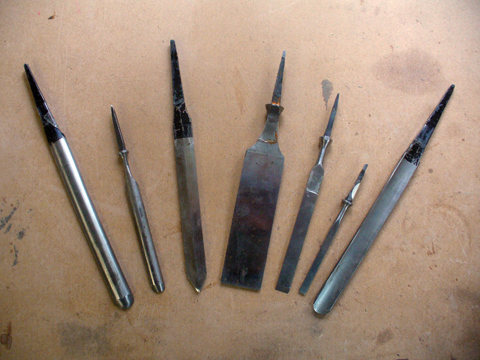 The Tool Barn is open Wed.-Sat. 9-5, Sunday noon-5, and Mon. and Tues. by chance or appointment from Spring through Fall.
Oh, by the way, on the drive to Bar Harbour from Liberty I drove through Searsport and stopped in to Captain Tinkham's Emporium again, just to make my 2009 'Jonesport Journey' complete. 🙂
Back to the shop…