All upgraded and balanced! I upgraded my grinder yesterday with the Oneway Balancing System and a new cool grinding wheel.
Apparently grinding wheels are not balanced and can vibrate, not giving the best sharpening possible and the balancer corrects this problem.
The kit comes with a balancing stand where you place the wheel on and then by positioning weights you get the wheel balanced. This took a bit of time but once done it doesn't have to be done again.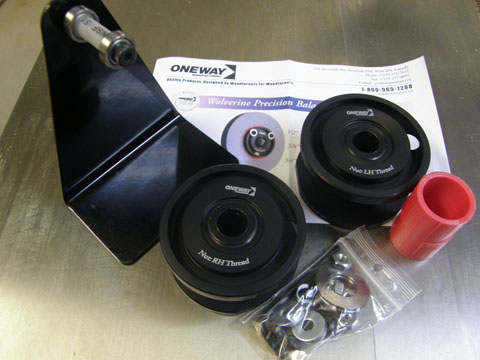 The cool wheels are made of aluminum oxide with a soft bond (grade H) and an open structure and not supposed to run as hot as the ones that come on a grinder since they are so coarse and too hard.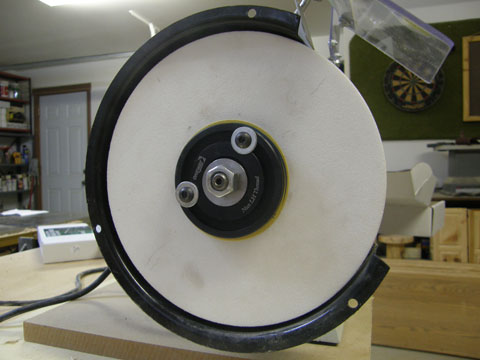 This combined with the Wolverine System should make this a lean, mean sharpening machine! 🙂
Back to the shop…