I just picked up a 1/2″ three-jaw Drill Chuck, often referred to as a Jacob's chuck, with Morse Taper Adapter from Lee Valley. It can be used in either the lathe tailstock for drilling or in the headstock as a turning chuck.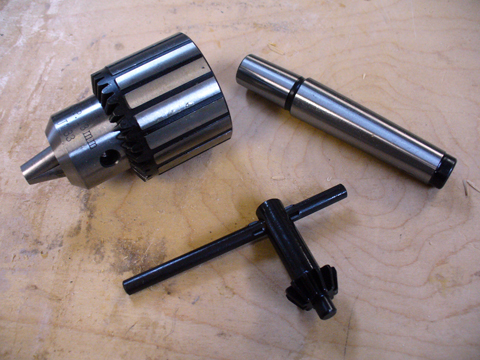 Here it is mounted in the tailstock: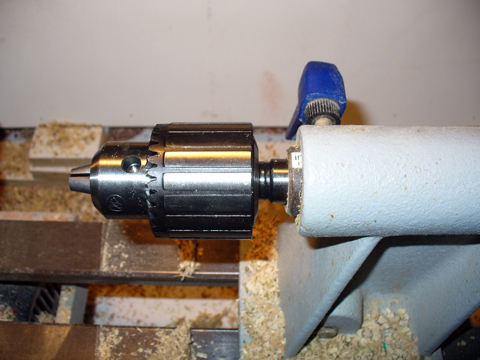 This will allow me to make a variety of different projects including Wine Stoppers
By the way, calling all drill chucks Jacob's chucks is like calling all tissue Kleenex or all acetaminophen Aspirin. Jacob's is simply the name of the manufacturing company of the most recognizable brand of drill chuck. A Morse taper on the other hand is a type of machine taper invented by Stephen A. Morse in the mid-1860s.
Back to the shop…