Here is a Red Oak hall table that we built about two years ago for just inside the entrance to our living room. It is made of Red Oak and stands 31″ tall X 34″ wide and 11″ deep. It is finished with a light stain and polyurethane.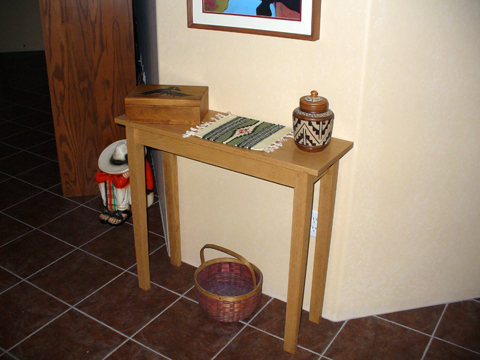 The legs are tapered when viewed from the ends. They were tapered this way because of where the table is located the ends are seen when in the living room or either entering the front door or coming down the hall.
Here is another view from a lower angle: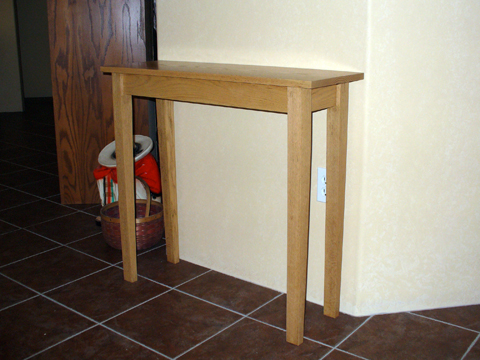 And here's a view from the front: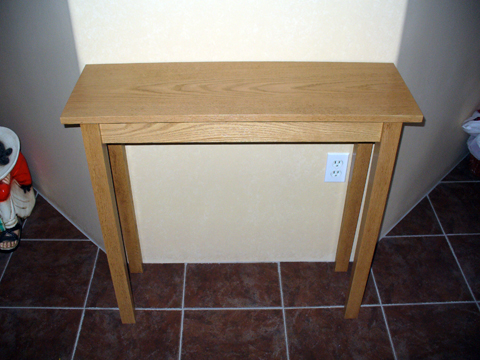 We believe that this was one of the first, if not the first, project that we worked with Oak. Since then I have used oak on several projects including the Arts and Crafts Style Mirror that I built and the Craftsman Style Coffee Table that I'm working on now.
Back to the shop…