Today is Canada's 147th birthday. Happy Birthday Canada!
We started the birthday celebration in downtown Dartmouth this year. We wanted to take the ferry over to Halifax and enjoy the leisurely cruise across the harbour. It was a beautiful day for a ferry ride and all the Canada Day fun in store. The sun was shining and the temperature was rising. If that wasn't enough, we knew it was going to be an extra great day because we quickly found a parking spot right on Portland St. Can you believe it?!
Our first stop was the Boardwalk Artists Fair that, because of the beautiful weather, was being held outside. There was pottery, paintings, leatherwork and more. We spoke with quite a few of the artists and crafters who were all planning on having a super day. There was no doubt in our mind that they would!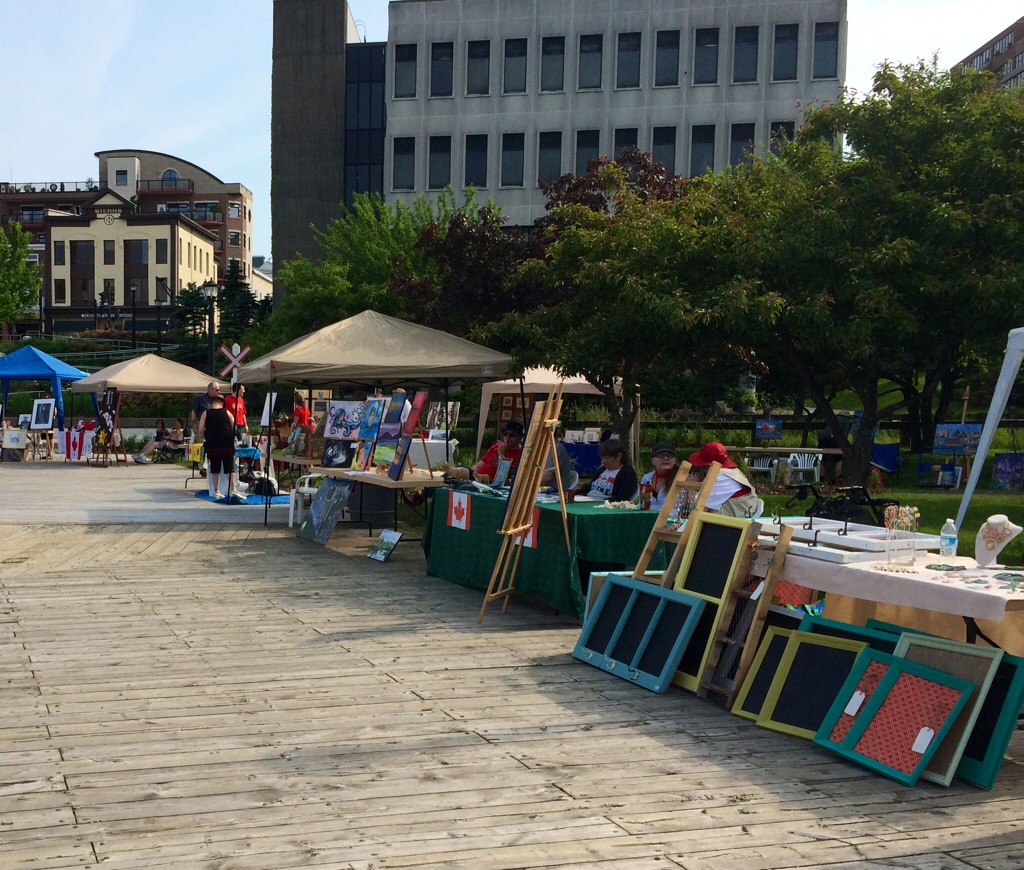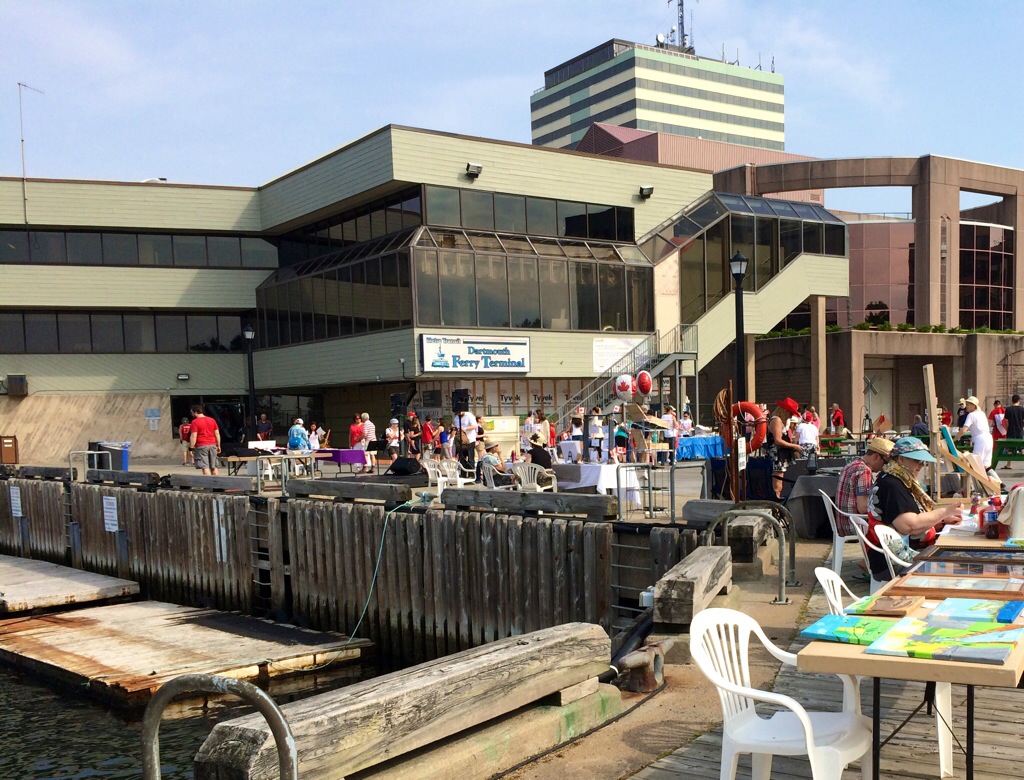 From here it was time to get the ferry and head over to Halifax. Since it was a holiday and the ferry was free there was quite the lineup to get on. However, there were two ferries running so after only fifteen minutes or so we were on our way.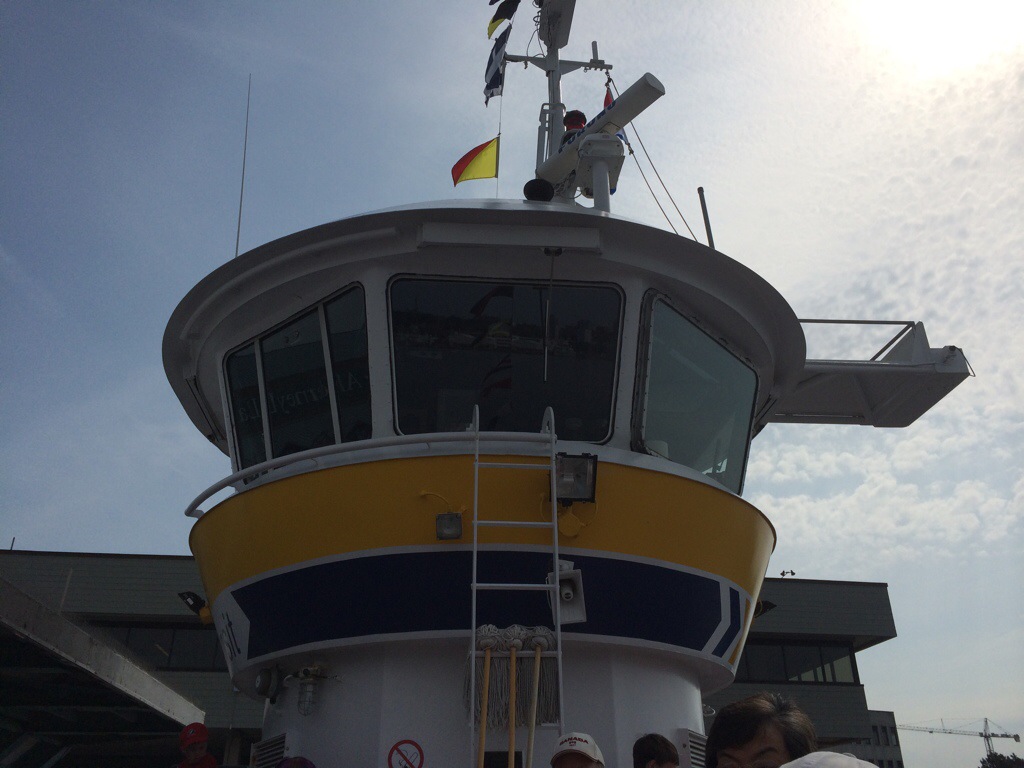 Once on the other side we took a slow stroll along the waterfront boardwalk, heading South towards the Seaport Market. Along the way we enjoyed the hustle and bustle of a city ready to party.
By the time we reached the market the Kitchen Party was in full swing. Zulkamoon was creating a vibe with their Latin beat. There was no question that folks were into this, they were bopping and grooving (yes, they were!), dancing and smiling. It was great just to sit there, listening and watching (and bopping and grooving too, of course!).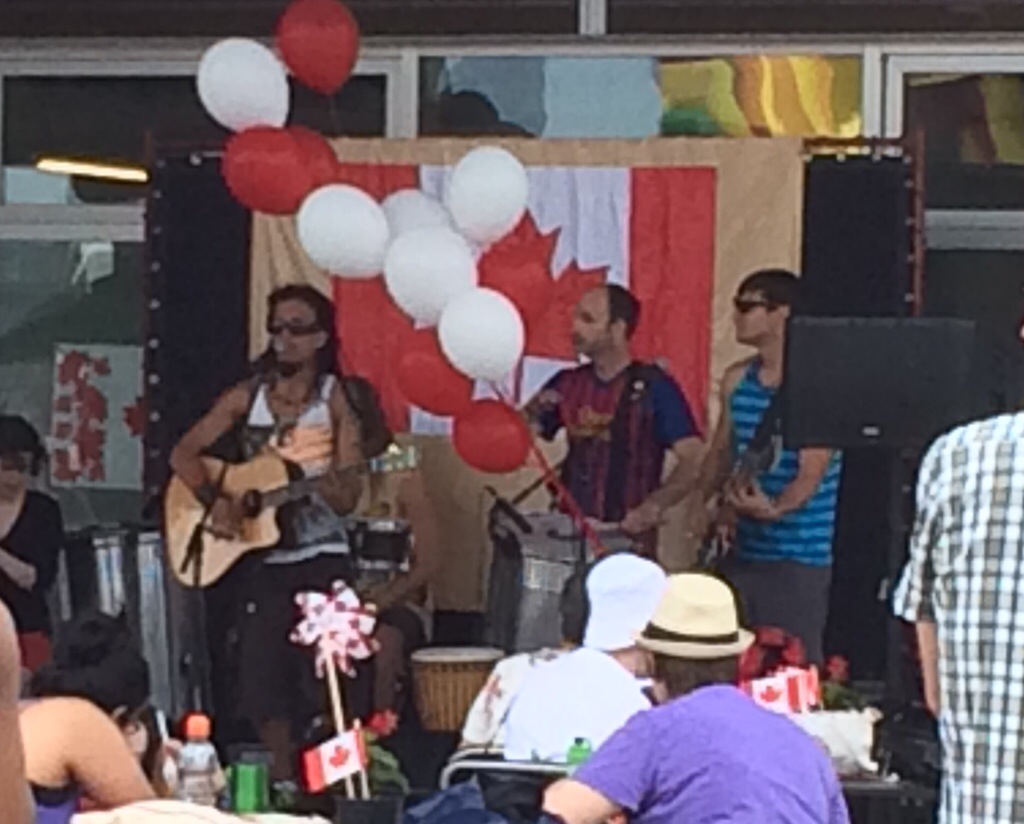 The aroma wafting from the market food vendors, both inside and out, was letting us know that it was time to grab a snack. We opted for the half lobster roll from the Lobster Shack, a samosa and a delicious cookie for dessert from The Seaport Bakeshop.
After returning to the concert for a little while longer we decided to head back down the waterfront. It was a lot busier on our return than it was a few hours ago. A lot busier.
We walked down past Purdy's Wharf and then turned around and went back to the ferry terminal and then headed home.
As we were leaving the ferry terminal we watched Theodore Tugboat come in from a tour of the harbour: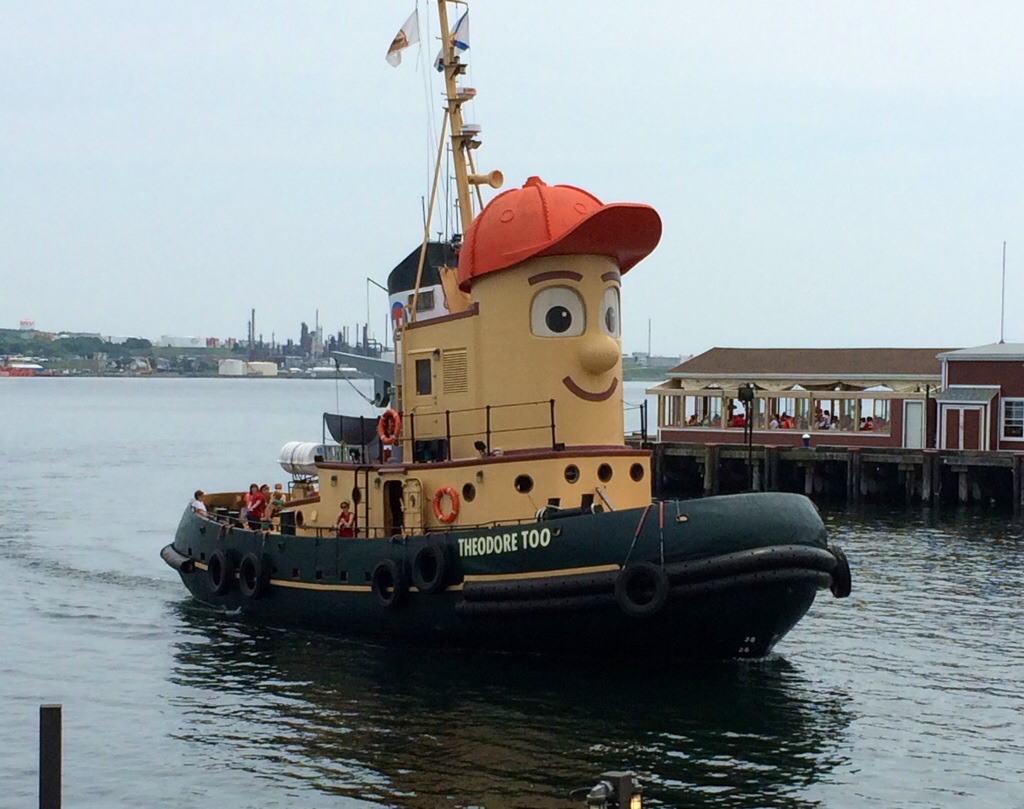 After supper we sat outside for awhile and relaxed. We finished off this special day watching the celebration concerts at Canada's capital on CBC.
It was a great day, relatively quiet, celebrating like we wanted to. Although there were other concerts, a parade, lots of other events and fireworks, we wanted to just lay back this year and do the stroll. We are always so grateful that we live in a country that we want to celebrate its birthday, a country where we are allowed to celebrate the way we want. Besides, what other country is identified by icons like the majestic Maple tree and the industrious beaver? It's paradise, a woodworkers paradise, for sure!
Happy Birthday, Canada!