Last night's meeting of the Nova Woodturners Guild was focused on the highlight of the year – our upcoming com petition! This was an informative session that explained the rules and regulations, how to fill out the entry forms, how to package our work, how to label it, the judging process and more. This was our regular monthly meeting, held tonight because of a storm on Monday.
There will be 1st, 2nd and 3rd place winners in both the Face Plate and Spindle Turning categories. Awards will be given to these winners as well as prizes drawn for all participants. In addition, there will be the People's Choice award with the coveted Warman Castle Memorial Trophy as the award.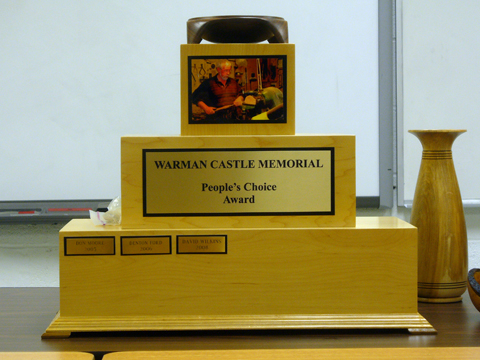 This award is in memory of Warman Castle, a long time woodturner and Guild member who passed away a few years ago. Warman was not only a great turner but also a great teacher. This became clear as a couple of members shared humorous anecdotes about him. It was really nice hearing these heartwarming stories because they gave a connection to the Guild's past as well as history and meaning to this award. As a newer Guild member I can now understand why this is such a 'coveted' award. 🙂
The 2009 Nova Woodturners Guild Competition will be held at our local Lee Valley store with our turnings on display from January 27th and culminating on February 7th with the Award Presentation.
The Competition is held in conjunction with Lee Valley's Week of Woodturning. The week includes hands-on instruction, lectures and demonstrations in the art of turning. It's a great opportunity to learn from some of the finest turners in the province. Here is a list of what is being offered:
Introduction to Woodturning with Stephen Zwerling
Pen Turning with Darrell Eisner
The Turning Skew Tune-Up with Stephen Zwerling
Hollow Vessel Turning with Don Moore
The Work of Zalman Amit with Zalman Amit
Turn a Footed Bowl with David Wilkins
This promises to be a great week of woodturning and an even better competition! If you're a woodturner, get your entry in by Saturday, and if you're not, drop by Lee Valley and check out the fantastic turnings!
The meeting would not have been complete without a Show and Tell so here are some photos of a few items that some members brought in: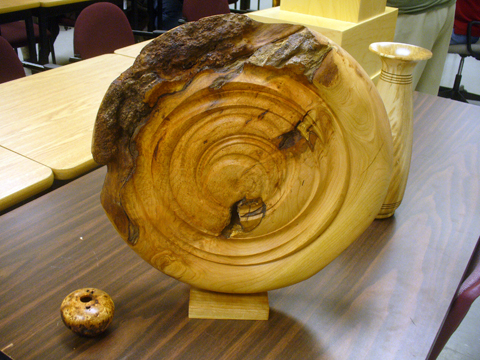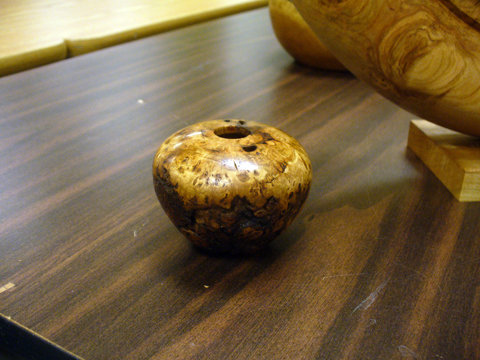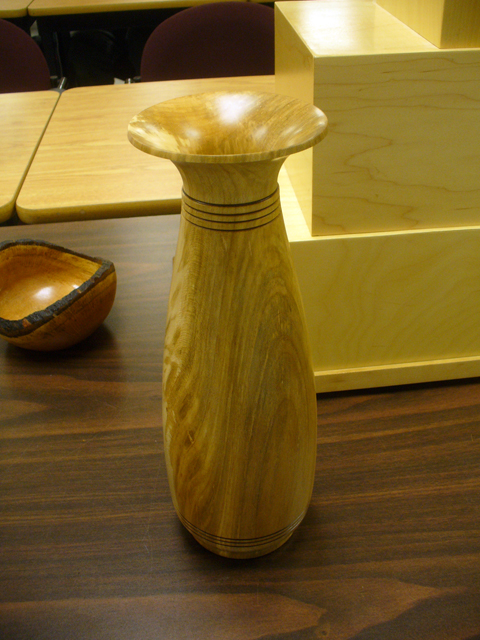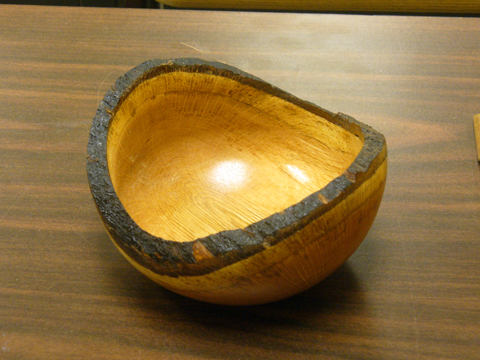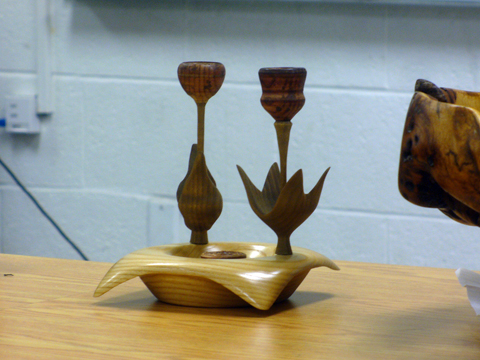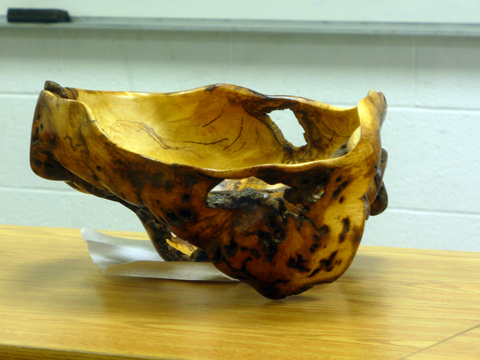 Back to the shop…